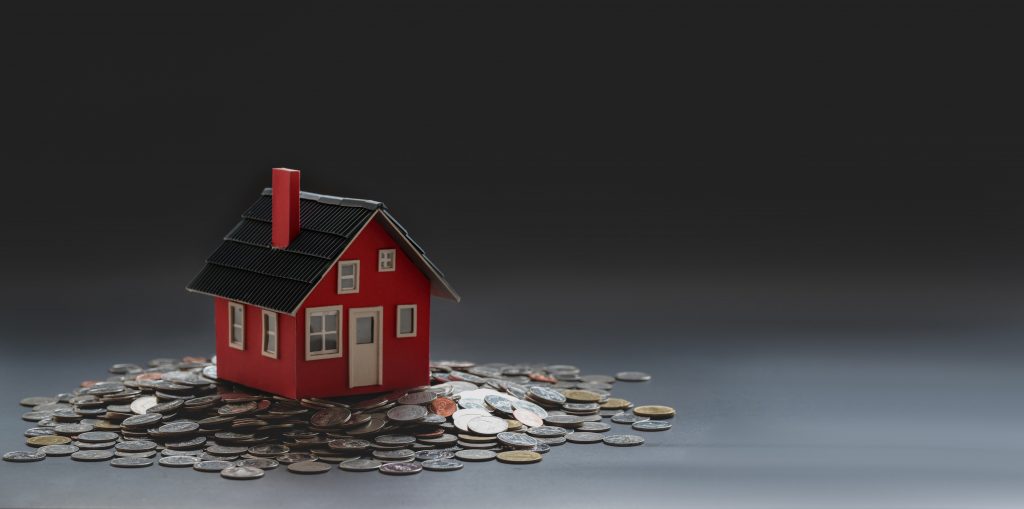 There are many factors to consider before finalizing your mortgage decision. Before you set out to visit homes with Ottawa Realtors make sure to get your financials in order with the help of an experienced mortgage broker. What are the most crucial factors in selecting the best mortgage when buying a home in Ottawa?
The key ones are amortization, term of the mortgage, open or closed mortgage, interest rate, payment schedules, prepayment privilege and mortgage assumability.
Amortization of a mortgage
Amortization is the length of time over which the regular payments, usually monthly and biweekly, have been calculated on the assumption that the mortgage will be fully paid over that period. In the Ottawa real estate market 25 years is the most common amortization period although there are many options available from 5 to 35 years the shorter.
Term of the Mortgage
The term of the mortgage is the length of time for which the mortgagee will lend you money. The term can vary between 6 months to 10 years. Ask your Ottawa real estate agents what is the best fit for your situation. At the end of each term the homeowner has to renegotiate the mortgage depending on the options available. Remember if you want to renegotiate your term before the end of the term there could be extra administrative charges involved. In reality as there is considerable competition among lenders often there is no administration fee especially if you are transferring a mortgage to another institution and in some cases the other institution will absorb legal fees and costs.
Interest Rate 
A fixed-rate mortgage will charge a constant interest rate on the loan over the term. A variable-rate mortgage on the other hand, allows the lender to change the monthly interest rate according to the premium interest rate as set by the lender. In a variable mortgage rate the amount of payment would typically stay the same, the proportion paid toward the principal changes.
Open or Closed Mortgage
An open mortgage lets the homeowner increase the payment of the principal at any time. You could pay off that mortgage in full at any time before the term is over without any penalty or extra charges. Because of this flexibility open mortgages cost more than standard closed mortgages. A closed mortgage locks you in for the term of the mortgage and there is a penalty fee for any advance payment. Most closed mortgages have a prepayment feature to allow you to make extra payments without any penalties.
Payment Schedules
There are various options available including weekly, biweekly, monthly and more. The more frequently you make the payments the lower the interest that you pay. There are also interest only mortgage solutions on the marketplace. Usually mortgage payments are a blend of principal and interest. These have traditionally been amortized using a monthly payment basis.
Prepayment Privilege
This is a very important feature to have in your mortgage if it is a fixed mortgage. If it is an open mortgage you can pay the balance outstanding on the mortgage in part or in full at any time without penalty. If on the other hand you have a closed mortgage that does not have any prepayment privileges you are locked in for the term of the mortgage without the privilege of prepaying without penalty. You can have a closed mortgage that still allow you to make extra payments without fees. Generally, you can chose a certain date of period such as the end of the year to make extra payment on you mortgage. Most mortgages allow you to increase your payments between 10 and 20 percent without extra fees.
Assumability
Mortgage assumability is the ability of the buyer to take over the obligation and payments under the seller's mortgage. Most mortgage contracts have very clear clauses that deal with the issue of assumability. The lender can agree to full assumability without qualifications, or with qualifications or no assumability at all. This is an important often overlooked factor. You should make sure to fully understand whether your mortgage offer allows you this option.
Portability
In some mortgages lenders allow you a feature called portability. This means that if you sell one property and buy another one during the term of the mortgage, you can transfer the mortgage from the first to the second property. This could save you money and avoid penalties and extra fees.
Before you decide on a particular mortgage solution make sure to discuss all of these factors with your mortgage broker and real estate agent. The right mortgage can not only give you better rates but can save you money and allow flexibility for your future plans.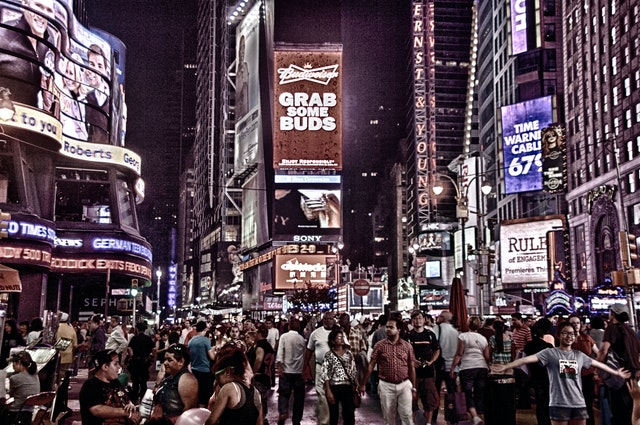 Social company (division of labor) is a significant influence on social actions and is the web link in between humanity reacting to environmental conditions (all-natural, demographic, financial, cultural), and obvious social behavior patterns; as well as awareness.
Durkheim saw social organization as a feedback to population growth and also various other chances or difficulties such as competition with other individuals for limited resources, avoiding invasions, and so on
. Social organization identified population density; and specifically strength of interaction which figured out social combination: social solidarity and shared values and also standards.
Social assimilation problems collective or mass awareness, as well as endemic, epidemic, or bubbly actions patters; with all three variables defined as typical selfless, egoistic, anomic, or fatalistic, e.g., egoistic social interaction brings about egoistic consciousness, which could cause egoistic suicide.
Durkheim insisted that "social truths" such as suicide rates are explained by "social realities" such as the division of labor and ethnic background. In contrast to self-destruction prices being clarified by private psychology alone.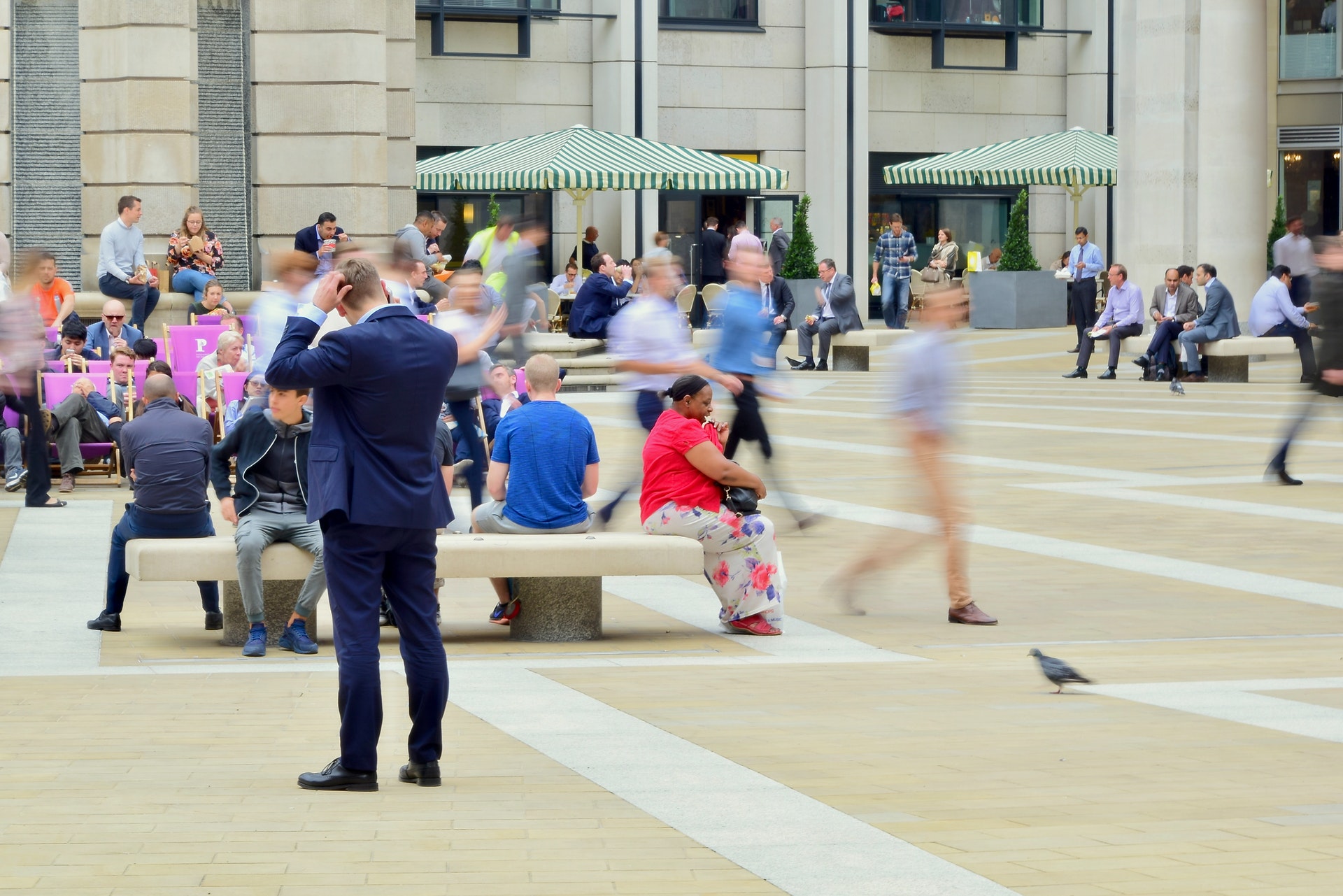 When you consider where you live, what is that brought you there?
Was it the vivid society?
Regional parks and dining establishments?
Close-by colleges for your kids?
Or your friendly neighbours?
Whatever your thinking, where you live has come to be 'house' commonly because of the neighborhood you have actually created there.
Without areas, we would certainly live extremely isolated lives with marginal to no get in touch with beyond our immediate social circle. Getting outside of our dense team, as well as satisfying new people is an essential part of growing a self-fulfilled life!
It permits us to support each other, engage, share experiences and our modern-day life battles. Having this open bond with others is what develops important connections, and also gives us a much deeper feeling of belonging.
Areas are also abundant in sources. Your toughness may be someone else's weak points as well as the other way around. With the variety of skills, typical objectives can be attained that much faster!
When you think of the neighborhood you intend to build or be a part of what comes to mind?
I know that you see the tremendous advantages of having a healthy flourishing community if you're a fellow Healthoholic. Healthiness can usually be considered approved, but it actually is the structure for attaining all various other goals.
It's specifically essential for participants of a neighborhood to participate in decisions that influence their health so that they can walk away feeling equipped concerning satisfying their complete possibility. This can take place when there are an abundance of health specialists that truly appreciate the health and wellbeing of others, as well as seeing a neighborhood flourish!
We understand the value of area, yet many people have a tendency to really feel separated.
This isn't to claim that online communities aren't a terrific method to engage. We just have to be mindful to not allow it replace the local, physical connection.
Wish to get more associated with your local community? Below's just how:
Pay it forward with Random Acts of Generosity
Purchase from regional services
Sign up with local teams, clubs or meet-ups
Volunteer
Get to know people of different histories or ethnicities
Come to be energetic in local institution systems
Host as well as organize neighborhood gatherings or events
Invest even more time outdoors and also away from TELEVISION and the electronic globe
Research and come to be active in neighborhood events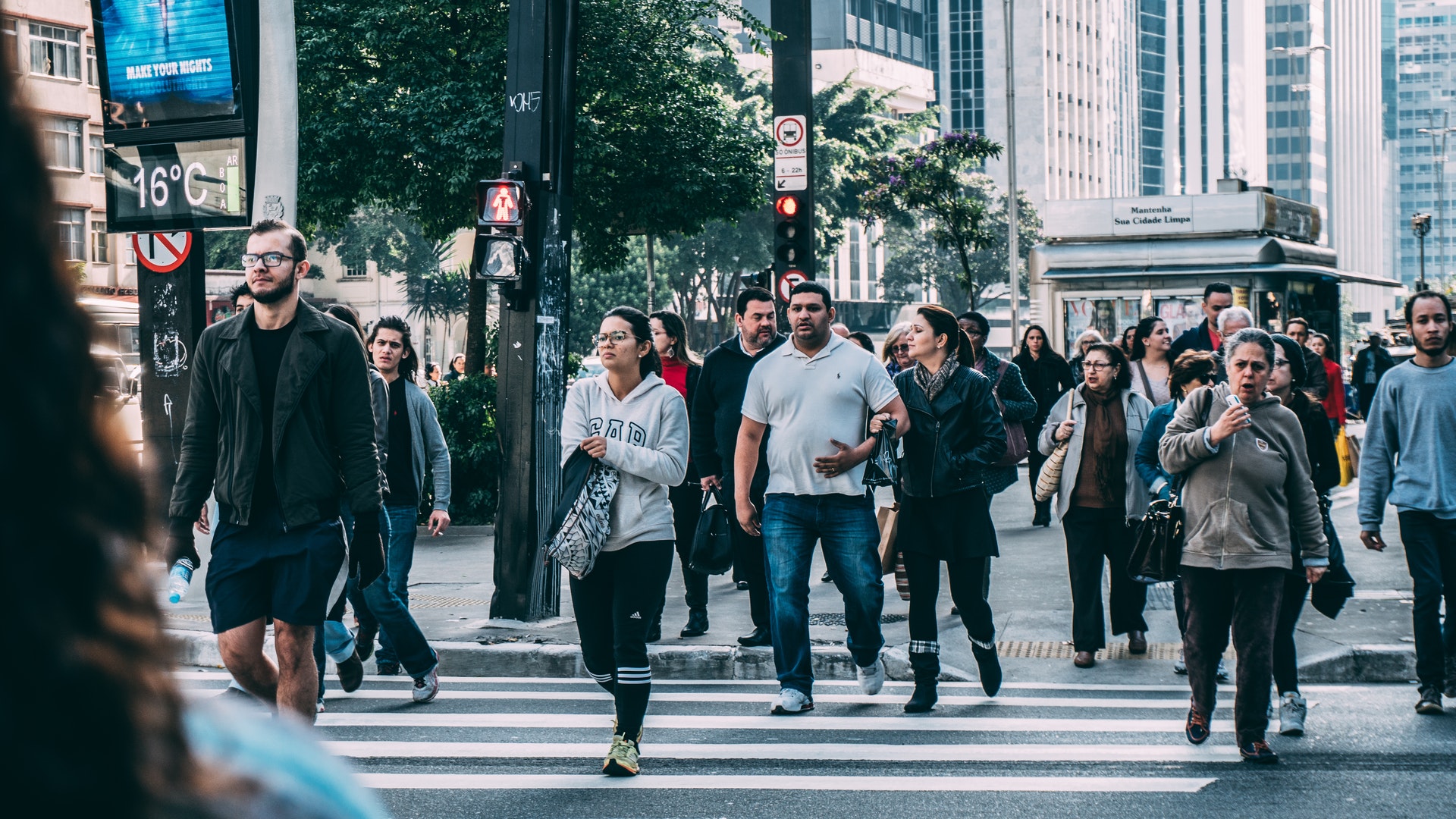 In both the modern as well as conventional creative imagination, civil society is valued– for contrary factors– as a moderator between the individual and also the nationwide state. Yet by viewing civil society as the core of America's social life, we can see our way towards a national politics that may overcome several of the dysfunctions of our day.

Civil culture is a distinctly American fixation. In no culture are they as elaborately tied up with national identification as they are for us.

The reasons for that are much more difficult than they seem. We such as to think that we care a lot concerning civil culture since it is our wonderful toughness. Communitarians of various stripes love estimating Alexis de Tocqueville per various other and reveling in the outstanding multiplicity of methods which Americans collaborate from all-time low up. I do this myself at all times. And also there is great cause to do it: de Tocqueville was deeply observant concerning us, and also the scope of our independent industry is astonishing.

Yet that is only one side of the coin. Americans are also clearly obsessed with civil culture because although the civil industry has constantly had a central location in our national life, its area has actually additionally always been opposed in ways that cut to the core of our politics, as well as due to the fact that the very suggestion of civil society points to deep stress in our understanding of what our society is and also exactly how it functions.

For one point, it points to the fantastic range in between concept as well as technique in American life. The dominant social and political theories we have actually had concerning ourselves have always been raw, liberal stories: highly individualistic, rooted in legal rights, inclined to severe abstraction, and focused on federal government.

This chasm between theory and technique does an especially wonderful disservice to our understanding of the function of civil culture, since there is truly no chance to describe our civic field in the terms our different political ideological backgrounds normally require. This typically leads, specifically, to assorted misimpressions about the partnership between civil culture as well as government in America, with definitely different valences on different sides of our national politics.

In the liberal and conservative imagination, civil culture is commonly forced into concepts of classical-liberal individualism that view the volunteer market as basically a counterforce to government, as well as a result as a means of making it possible for private independence and holding off encroachments of federal power. It remains in the public industry that liberal concepts of legitimacy– as arising from direct consent, and also leaving fully intact the legal rights as well as flexibilities of the person– are claimed to be finest implemented, to make sure that it is in civil culture that legit social organization is said to truly happen. The implicit goals of this approach to civil culture entail a transfer of obligation from federal government to civil culture, especially in welfare, education and learning, and also government-mandated insurance.

In the progressive imagination, at the same time, civil society is typically comprehended in the context of extreme uncertainty of non-democratic power centers, which are implicitly taken to enable bias and backwardness that suppress minority groups as well as threaten the larger culture's dedication to equal rights. This has actually led to a disposition to submit the work of civil culture to the legitimating devices of autonomous politics– and especially nationwide politics. In practice, this implies allowing the federal government to establish completions of social activity and then seeing civil-society organizations as among the available means to those ends, valued for their useful performance and regional flavor, however restrained from oppressing the private citizen or efficiently governing him without his approval. The implicit goals of this method to civil culture entail a transfer of decision-making responsibility from civil culture to the government, which can after that make use of the body organs of civil culture as simple administrators of public programs– particularly in well-being, health care, and also education.

Both of these visions of civil society share a view of American social life that is composed, basically, of people and also a national state. The dispute in between left and also right hereof is about whether people need to be liberated from the understanding of the nationwide state or need be freed by that state from prospective oppressors among their fellow citizens. Civil society is seen as a device for doing one or the other. Such visions, simply put, tend to neglect the vast social room in between the specific and the nationwide state– which wants all the area in which civil society in fact exists.

This is, naturally, a highly distorted way to fight and also believe regarding the political life of our country, because the majority of the regulating in America is done by regions as well as states. As well as it is additionally an altered method to think of our social lives, which are primarily lived in the institutions that fill the room in between individuals and also the federal government.

A politics formed by such multilayered distortions easily degenerates into crude, abstract debates in between radical individualism and intense centralization. And also these, subsequently, devolve right into accusations of socialism and social Darwinism, libertinism and puritanism.

The centralization and also nationalization of social solutions groups out mediating organizations; the resulting failure of common wholes right into atomized people leaves people much less qualified of aiding themselves and also one an additional, which leaves them looking to the nationwide federal government for help; and the cycle then repeats. It is when we pursue both of these extremes together, as we frequently do in contemporary America, that we most worsen the dark sides of our fracturing as well as dissolution.

It can be located in the elaborate framework of our facility social topography, as well as in the organizations as well as partnerships that stand in between the isolated individual and the national state. By seeing civil culture as the core of America's social life, we can see our method toward a politics that might get over some of the dysfunctions of our day– a national politics that can reduce the temperature level, concentrate us on sensible issues, remind us of the resources of our flexibilities, and restore social resources.

It is a good thing, consequently, that we Americans are definitely preoccupied with civil society. We disagree regarding its area and also function, the fact that we take it to be essential to who we are recommends we understand that our concepts are poor, as well as that comprehending ourselves with the character as well as job of our civil culture can help us better know our nation as well as far better live out its suitables.

In this regard, American life uses a constructive and abundant context for considering civil society, and civil society supplies an abundant and positive context for thinking of American life.

-